"Piet Otto Safaris has been conducting safaris in Southern Africa for more than 30 years. A professional service offering you a unique opportunity to create a safari adventure of your dreams. Exciting and distinctly African."
A personal safari experience
---
Choose from a wide variety of exciting, and distinctively African safari experiences, such as trophy big game hunting, wing-shooting, touring, photographic, fishing and golfing safaris.
Hunt South Africa and experience the thrill of a true ethical hunt. Hunts are done on a fair chase basis which makes South Africa an exciting place to hunt. South Africa allows the hunter to hunt with rifle, black powder, handgun and bow, making it one of the most hunting friendly countries in Africa.
In South Africa we hunt four provinces, Limpopo, KwaZulu Natal, Eastern Cape and Kimberley, each hosts its own unique species. Mozambiques Cohorra Bassa and Zambezi Delta offer Big 5 hunts that will exceed your expectations.
Hippo hunting and crocodile hunts have gotten so popular in the past 10 years that it has now became a hunt hard to find, or hard to find a good place where both species can be hunted in a short time with the trophy size still good. Piet Otto Safaris has the best area to combine these 2 species with a 100% success over the last 6 years. Do not hesitate to contact us for more information.
Why Piet Otto
---
To create unique and exceptional hunting experience
Ethical hunting. Safety. Conservation
To provide a thrilling African hunting experience that is unique.
"Africa gives you the knowledge that man is a small creature, among other creatures, in a large landscape."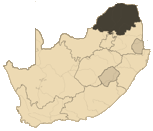 Limpopo
Limpopo
In the northern part of SA, with the closest airport Pietersburg, now Polokwane. This is bushfeld terrain with thick bush cover and some mountains. This area boasts the largest kudu trophies in SA. Hunting is done on foot ensuring a demanding chase.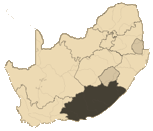 Eastern Cape
Eastern Cape
This area offers a wide range of species (cape bushbuck, blue duiker and cape kudu).
Game fishing in the Indian Ocean is 45min away, and wing shooting is very popular in the water enriched valleys of the Eastern Cape.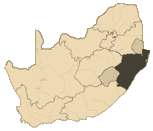 KwaZulu Natal
KwaZulu Natal
We specialize in hunting the indigenous trophies of the Umkomaas Valley and the Drakensberg Mountains. These areas are famous for Nyala, Bushbuck, Kudu, Reedbuck, Mountain Reedbuck and Vaal Rhebuck.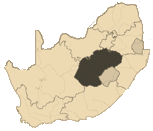 Free State
Free State
Explore the central part of South Africa with convenient airport access at Kimberley. The terrain is open grasslands with koppies that make hunting by foot a pleasure. Game is easily spotted and stalked until optimal shooting position is attained.

Tanzania
Tanzania
Tanzania is a sovereign state in eastern Africa within the African Great Lakes region. Neighbouring countries include Kenya,Uganda, Rwanda, Burundi, Democratic Republic of the Congo, Zambia, Malawi and Mozambique. Mount Kilimanjaro, Africa's highest mountain, is in north-eastern Tanzania.
We'd love to hear from you.
Tell us what your unique African safari experience would be.