"In South Africa we hunt four provinces, each hosting its own unique species."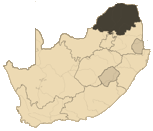 Limpopo
In the northern part of SA, with the closest airport Pietersburg, now Polokwane. This is bushfeld terrain with thick bush cover and some mountains. This area boasts the largest kudu trophies in SA. Hunting is done on foot.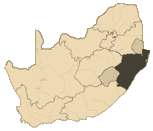 KwaZulu Natal
In Kwa-Zulu Natal province we specialize in hunting the indigenous trophies of the Umkomaas Valley and the Drakensberg Mountains. These areas are famous for Nyala, Bushbuck, Kudu, Reedbuck, Mountain Reedbuck and Vaal Rhebuck. Various more common species occur in the same areas.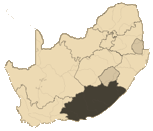 Eastern Cape
This area offers a wide range of species with a concentration of cape bushbuck, blue duiker and cape kudu.
Game fishing in the Indian Ocean is 45min away, and wing shooting is very popular in the water enriched valleys of the Eastern Cape.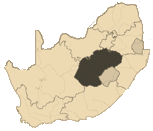 Free State
Explore the central part of South Africa with convenient airport access at Kimberley. The terrain is open grasslands with koppies that make hunting by foot a pleasure. Game can be spotted by the hunter first and then a stalk can be done by foot until you reach the best shooting position.